The officers of the HSO strive to coordinate and execute events that fulfill the core mission of our RIO: to provide a platform for networking with fellow Honors students, promote the values of the Honors Program, which include scholarship, service, and leadership, and enrich student life through social events and community service opportunities. Our members can look forward to events ranging from socials, workshops, seminars, school service and community service events. We ask that whoever is interested in signing-up for an event do so at least 48 hours prior to the event so that the officers can make arrangements for rides and other materials that may be required.
Aloha Honors Students!

Application Forms
New members are required to print and fill out the Member Information Form and Member Waiver. These documents can be found under the 'Documents Tab'.Active Status
​Attend at least four HSO events (general meetings or community service events) PER semester. Sign in sheets will be provided at each event in order to verify attendance.

Should you reach active status by the end of the semester, dues must be paid in order to receive a CERTIFICATE from the Honors Student Organization.

Membership Fees
$15 for New Members
$10 for Returning Members
These funds go toward the events we plan and the food we eat at General Meetings. Please bring your membership fees to the next General Meeting.

​

Third General Meeting for Spring 2018 Semester!!

Date:

Tuesday, March 20th

Location:

Hemenway 211

Time:

4:30 to 5:30 p.m.

We will send out another reminder e-mail the day before the meeting!

We look forward to seeing you at the next event!

Socials

ALOHA!! Returning Members, and New Members!!

We would love to see you at our next social event!

To Be Determined
Service Events
The Manoa Experience
Come Assist at the Honors Department Booth or with the Social Sciences Honor Society Pi Gamma Mu
Let Future College Students know what it's like to be in the honors program, and why you chose the major
you did!!! Come Help Out and Share Your Knowledge!
Date:
Saturday, March 3rd
Location:
UH Manoa, Quad in Front of Bilger Hall, Near Hamilton Library
Time:
9:30 AM to 1:00 PM come help out for the full event or anytime in between :)
For Further Info Email Shelby @ sdolim@hawaii.edu or Contact an HSO Board Member
Here are the Details:
HONORS SET-UP:
9:30 AM
, ready by
9:45 AM
Academic & Student Services Fair Location:
UHM campus, Campus Center Courtyard & McCarthy Mall
Est. Attendance:
~1,300
Hospitality Tent on McCarthy Mall
There will be a hospitality tent at the event with light refreshments & beverages (including coffee!) for event staff & volunteers.
Event Parking Pass - Zone 20 (pdf)
If needed, download & print the complimentary parking pass for Zone 20 (lower campus parking structure). Submit it to the parking guard at the booth.
Special Open Hours
Office of Admissions -

10:00 A.M. to 1:00 P.M.

Starbucks, Campus Center -

9:30 A.M. to 1:00 P.M.

UHM Bookstore -

9:00 A.M. to 1:00 P.M.

​
Professional Development Events
Thank You Dr. Stoytcheva and Richard Ho for Speaking at our First General Meeting!!!
Click on the Button for Richard's Power Point and Kaplan Specs!!
Upcoming Webinars
There will be a GRE Webinar next semester.
If you would like to request a specific graduate test webinar please email Tally at
tallymhn@hawaii.edu.
Powered by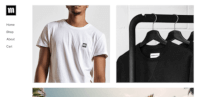 Create your own unique website with customizable templates.