Volunteer
The Borgen Project is a national campaign that works with U.S. leaders to improve their response to the global poverty crisis. Become a regional director to help educate, mobilize, advocate, lobby and fund-raise. Visit their website to learn more about the cause.
Preserve Hawaii is a place to find out what's happening week-to-week with over 80 Hawaiʻi environmental volunteering programs, and how easy it is to join them. Visit their website to learn how to volunteer.
Volunteer in Hawaii Schools by visiting the Hawaii Department of Educations website.
Big Brothers Big Sisters Hawaii pairs qualified and dedicated role models with youth in need of guidance and support through one-on-one friendships. Become a mentor today by filling out an application on their website.
American Cancer Society Hawaii Pacific, Inc. is an American Cancer Society agency that serves Hawaii and the Pacific Islands. ACS is dedicated towards eliminating cancer as a major public health by preventing cancer, saving lives and diminishing suffering from cancer through research, education, advocacy and service. Visit their website to learn how to get involved!
UH Service Learning Program is a great resource for University of Hawai`i students looking for local opportunity opportunities. Their website provides helpful links to community organizations to help match students with current projects going on in the community. Check out their website today!
Pre-Health Opportunities were compiled especially for students who are considering a career in human or animal health. View the list of Opportunities for Pre-Health Students.
Volunteer Hawaii Database: lists a number of active volunteer organizations on Hawaii with contact information and project descriptions. search database
Hospital Volunteering
Get Involved on Campus!
Relay For Life of the University of Hawaii at Manoa is an annual fundraising event that benefits the American Cancer Society and takes place on the UH Manoa campus. Relay For Life is the primary fundraising event for the American Cancer Society. The funds go towards helping ACS fight cancer through education, research, and patient support. If you would like to be involved in planning/volunteering, please fill out an online application or a printable application and turn it in ASAP. An email will be sent out to the entire school with the actual time and location. To learn more about the cause and to find out how to get involved, visit their website or email the committee chairs.
List of RIOs on the UH Manoa campus. Click here to access the list.
Internships/Jobs
The Akamai Internship Program offers community college students and undergraduates that are attending college in Hawaii or that are from Hawaii but studying on the Mainland an opportunity to get involved in high-tech research and industry. Each student is matched with a mentor and is integrated as a member of the mentor's group with daily guidance. Application period runs from November through mid-February. The program dates normally run from early June through early August. Visit their website to apply!
UHM Political Science Internships involve a full time assignment to the sponsoring office for the semester, and carries 15 hours of course credits, distributed over appropriate courses. The internships are awarded on a competitive basis. Each internship carries a stipend that covers 15 credits of in-state tuition and appropriate incidental costs to the internship. A common paper application form is available here: Common Application Form Manoa Political Internships.Please return applications to Office of Undergraduate Education QL Building 214.
Further Internship and Summer Research Opportunities Listing


Science and Medicine
Other
ASUH Research Award This opportunity is available to all undergraduate students pursuing research projects and attending conferences. Depending on your application, you may be awarded up to $1,000. You are eligible to receive a research award if you are a full-time, undergraduate, classified student at UH Mānoa. You must also maintain a minimum GPA of 2.0. Please note that you are only able to receive one ASUH research award during your tenure at UH Mānoa. The application is available online.
Powered by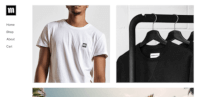 Create your own unique website with customizable templates.